Created by Mike Whelan, host of the Lawyer Forward podcast, this community is for solo and small firm lawyers and is "meant to help you find your place in the future of law." Connect with Mike on Twitter @mikewhelanjr or follow #lawyerforward.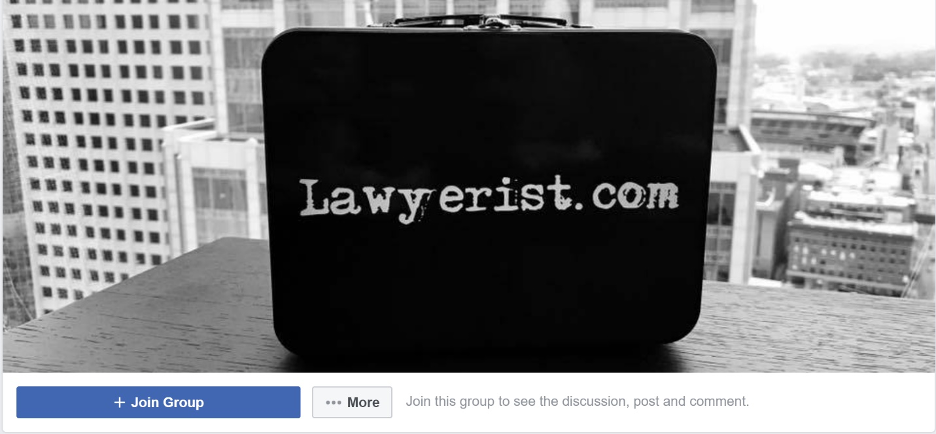 This Group is led by the folks at the Lawyerist. It's for solo and small firm lawyers "who are trying to figure out a better way to solve legal problems for clients." Note: This group requires you to become a Lawyerist Insider first. Follow on Twitter @lawyerist.

With close to 8,000 members (at time of publication), this active Group is specifically for women-owned law firms looking to connect with fellow boss ladies. If you have questions about practicing law, running a business, or anything related to being a woman in the legal profession, consider joining this group.

This Group fosters greater community engagement in the LegalTech industry. Led by Nick Rishwain, host of LegalTechLIVE and VP at Experts.com, this online community is for individuals interested in legal technology and the advancement of the legal profession. Follow Nick on Twitter @nickjrishwain.

If automation, systems, and the latest in legal solutions are your jam, then this group is for you. Created by Jim Hacking and Tyson Mutrux, here you'll find fellow lawyers exchanging ideas and resources on how to maximize productivity and improve their law practices. You can find this Group on Twitter @maximumlawyer.
About the Author
Nicole Abboud-Shayan is the Business Development Associate for WordRake. Prior to joining the team, Nicole practiced law for several years and then launched her own media and marketing company. Follow Nicole on Twitter @nicoleabboud or connect with her on LinkedIn.