4. Do Not Edit Quotes
We understand that we're not always free to edit every word in a document. WordRake won't make any suggestions in text that has any built-in Microsoft Word quote styles applied (Quote, Intense Quote, Quote Char, Intense Quote Char, Block Quotation, and TOC Heading). Word lets you customize the appearance of these styles as well if you don't like the default look. WordRake will also ignore text between pairs of quotation marks.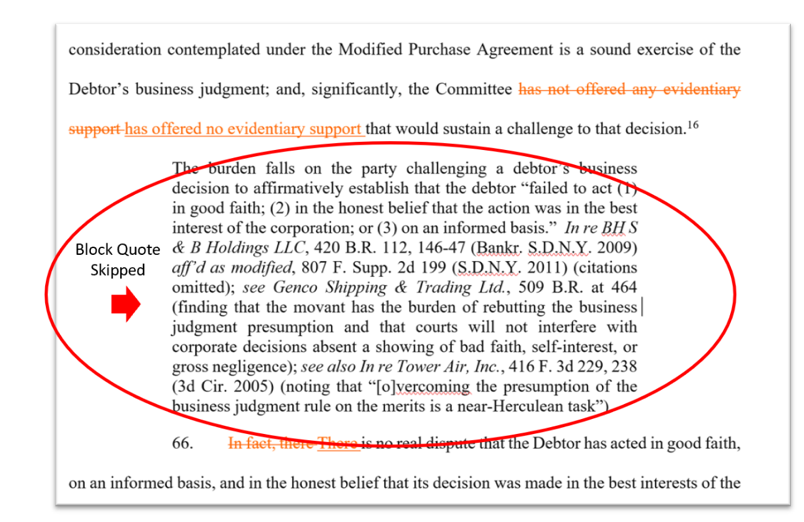 5. All-In-One Proofing
Since most people handle their editing and proofing tasks in one session, we made Microsoft Word's built-in editing and proofing tools more accessible. We've added Word's most widely used proofing features to the WordRake menu so you can make all of your edits from the same tab.

Conclusion
At WordRake, we understand that your editing process is personal. That's why we provide editing suggestions in-line and give you the power to decide. When you use WordRake's subtle and nuanced functionality, you have unmatched speed of use, clarity of corrections, and ultimate control.
We don't force you to follow someone else's editing flow—you can edit at your own pace, in your own order. With all editing suggestions shown at once, you choose how to work through the text. There's no forced step-by-step process. Getting to know these features will help you skip around and have a more personalized experience.
If you're a WordRake user, you can start using these tips right away. And if you haven't tried WordRake yet, what are you waiting for? Download your 7-day free trial now.