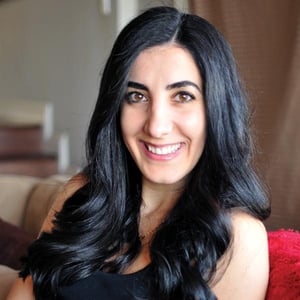 WordRake Holdings, LLC announces that legal marketer, popular podcaster, and lawyer Nicole Abboud-Shayan is joining the WordRake team as its Business Development Associate. In this role, Abboud-Shayan will use her experience in legal practice and legal marketing to drive WordRake's growth and support strategic initiatives.
WordRake President Scott Johns explains what hiring Abboud-Shayan means for WordRake: "Lawyers around the world rely on WordRake for clear and concise writing. With Nicole's hiring, lawyers will see that the value of great writing isn't limited to creating legal documents—it's the foundation for all aspects of legal service."
As an exceptional public speaker and trail-blazing podcaster, Abboud-Shayan brings fresh perspective to WordRake. Her recognition of writing as part of the broader array of communication skills for success in business will help WordRake demonstrate its value to a wider audience. Abboud-Shayan comments, "The most effective communication is simple, clear, and concise. That is what attracted me to WordRake, first as a user and then as a company to work for. WordRake provides a solution to help lawyers and other professionals communicate more effectively."
Authentic, engaging, and effective communication is the unifying theme of Abboud-Shayan's professional career. Before joining WordRake, Nicole ran a legal marketing company for three years, where she worked closely with lawyers to develop their unique brands and drive law firm growth through content marketing. She is also widely known as the producer and host of The Gen Y Lawyer podcast, which highlighted issues facing young lawyers and was recognized by the American Bar Association as one of the Top 100 Blawgs and Top Legal Podcasts in 2016, 2017, and 2018. She has featured regularly on legal podcasts and her writings have been published by the ABA Journal, Attorney at Work, and Forbes. Nicole has spoken at leading industry conferences, including the Clio Cloud Conference and Avvo's Lawyernomics.
Abboud-Shayan says she's excited to join WordRake because, "I've long admired other lawyers on the WordRake team and I look forward to working for a company dedicated to delivering a quality product that helps professionals write with confidence."
The feeling is mutual, WordRake Vice President Ivy B. Grey explains: "Nicole is an outstanding public speaker, podcaster, and community leader. She has the unique ability to connect deeply with mass audiences—seen or unseen—and get to the heart of their thoughts and concerns. Every relationship feels special; you immediately trust her. Nicole is the ideal guide for showing how our editing software can help any professional that relies on writing."
About WordRake Holdings, LLC
Launched in 2012, WordRake is editing software designed by legal writing expert and New York Times bestselling author Gary Kinder. WordRake runs in Microsoft Word and Outlook, and its suggestions appear in the familiar track-changes style. It uses complex, patented algorithms to find and improve weak lead-ins, confusing language, and high-level grammar and usage slips.