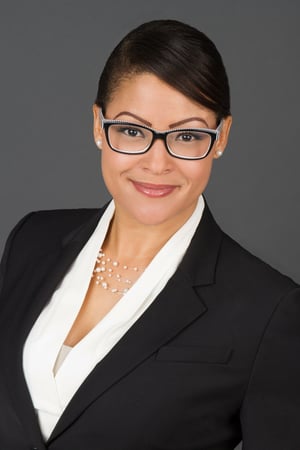 WordRake Holdings, LLC announces that legal tech entrepreneur, popular blogger, and lawyer Ivy B. Grey is joining the WordRake team as Director of Business Strategy. In this role, Grey will use her multidisciplinary background to accelerate WordRake's growth and further develop the software. Grey brings a unique combination of expertise, perspective, and experience as a lawyer at small and large firms, as an associate, and as a supervisor and mentor to associates.
WordRake CEO Jim Figel explains what hiring Grey means for WordRake. "Lawyers in thousands of law firms rely on WordRake for clear and concise writing, and they regard fellow lawyer Ivy Grey as a proofreading and editing expert who understands their writing challenges firsthand. Having Ivy's expertise on our team will grow WordRake's position in the market."
As creator of "American Legal Style" for the PerfectIt proofreading tool, Grey has earned the respect and admiration of the legal tech world through her work on technology competence, ethics, and innovation. She is one of the most popular bloggers on "Above the Law" because of her unique ability to synthesize technical, business, and legal information into practical advice and actionable plans for her following. In 2018, she was recognized as a Fastcase 50 Honoree and a part of the Women of Legal Tech by the ABA Legal Technology Resource Center. Prior to joining WordRake, Grey practiced corporate bankruptcy law for ten years, and was named a Rising Star in the New York Metro Area for five consecutive years.
Grey says she's excited to join WordRake because, "I love the team and I love the product. I've been an avid user of WordRake for the past three years, and I use it in my law practice daily. Jim (Figel) has been a mentor to me since I joined the legal tech world. And I've long admired (WordRake creator and founder) Gary Kinder for his legal writing expertise. This combination of trust, understanding, and admiration is rare, and being able to work in this cooperative atmosphere is what excites me about joining the WordRake team."
Kinder has long admired Grey's work. "Ivy Grey could have joined any law firm or software company in the country, so I am especially glad she has chosen to join our mission here at WordRake. Her social media following is huge and growing for two reasons: First, she always finds fresh perspective and writes from the heart; important subjects and creative angles most people would never imagine. As you read her work, you also know her insight is authentic, that she has walked the talk. Second, Ivy will fight for what she believes in, and her passion—the reason we hired her—is to make life easier for those who practice law."
Already the #1 editing software in the legal profession, WordRake is fast becoming the standard for all professionals in government, business, and education.
Lawyers find WordRake particularly helpful in trying to meet shrinking word limits imposed by state and federal courts. And WordRake's unique focus on clarity and brevity makes it an excellent proofreading tool for government agencies and private organizations with a Plain English mandate, like the Plain Writing Act of 2010.
WordRake is now available for both PC and Mac. Click here to sign up for a free 7-day trial. Or visit WordRake.com for pricing and enterprise options.
About WordRake Holdings, LLC
Based in Seattle, WordRake Holdings, LLC was founded in 2011 by Gary Kinder, Jim Figel, and a cadre of former Microsoft engineers. Harvard Law School has labeled WordRake editing software "disruptive innovation," and the U.S. Patent & Trademark Office has awarded WordRake nine patents for its unique technology. For more information, email jimf@wordrake.com, call Jim Figel at 206-650-5864, or visit WordRake.com.