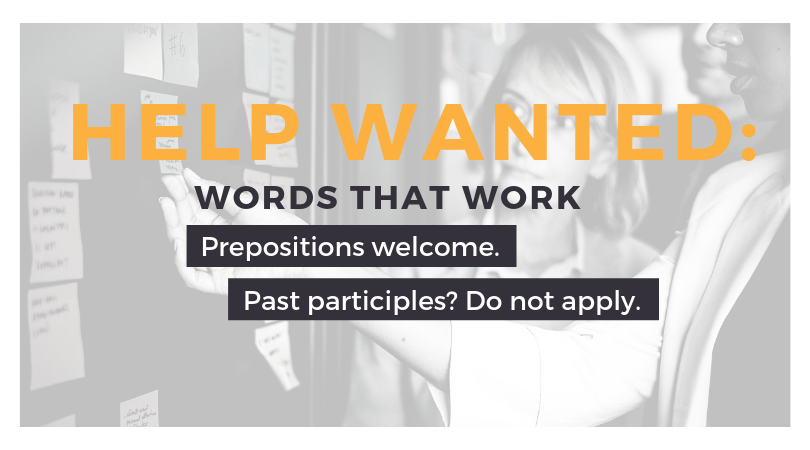 Help Wanted: Words that Work
Every word in every sentence should work. But we get lazy, using common phrases and letting certain words freeload on the hard work of others. The freeloading words just get in the way.
---
a book authored by Fitzgerald; the joy found within ourselves.
---
Only one word in each of these word pairs adds to the sentence's message. Look for a past participle followed by a preposition. Usually the preposition's doing all the work; the past participle's just hanging out.
Unclutter your writing by finding and deleting these lazy words. Doing so will lighten and brighten your prose and ensure every word conveys meaning. WordRake can help: It knows the difference.
Read more about participles and prepositions in this Writing Tip.
Eliminate Useless Words with WordRake
With a single click, WordRake ripples through your document checking for useless words, cumbersome phrasing, and other issues that detract from your writing. It runs in Microsoft Word and Outlook, and its suggested changes appear in the familiar track-changes style, just like the image above.
Try WordRake and cut the clutter from your writing today!

Available for Mac or Windows