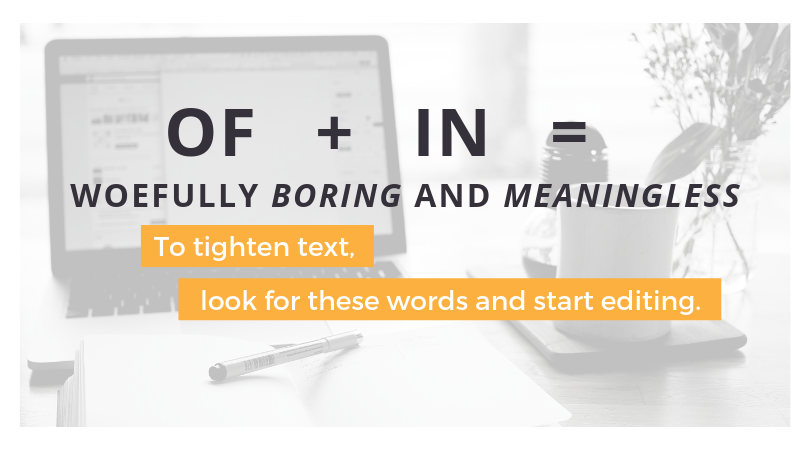 Beware boring, meaningless words
"Of and "in" can make your writing woefully boring because they seem to attract so many gatherings of words without meaning.
---
We even toyed with the notion of setting up our own bottling plant.
I am in the process of reviewing all of our catering accounts.
---
And we're so used to seeing these two little words we've stopped noticing. But singly or together, they're attached to much of what we write!

If you're looking for needless words, look around "ofs" and "ins" for words you can remove with no loss of meaning. To understand even more about how "ofs" and "ins" affect your writing, run WordRake through a recent document.
And read more about eliminating meaningless phrases in this Writing Tip.
Eliminate Meaningless Language with WordRake
With a single click, WordRake ripples through your document checking for meaningless language and other issues that detract from your writing. It runs in Microsoft Word and Outlook, and its suggested changes appear in the familiar track-changes style, just like the image above.
Try WordRake and cut the clutter from your writing today!

Available for Mac or Windows